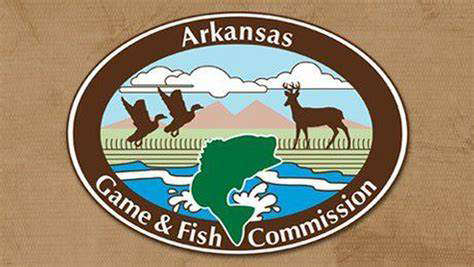 Bergman leads a group of area schools that also included Alpena, Jasper, Marshall, Omaha, and Valley Springs at the State Archery Championships.
The recap below courtesy of KTLO:
In the 15th annual Archery in the Schools State Championship held Saturday at Bank OZK Arena, Bergman High School took first place in the High School Division. With an impressive 3,285 points out of 3,600, Bergman's top 12 archers walked away with the state crown.
The state championship event was the culmination of this year's Archery in the Schools Program, coordinated and presented by the Arkansas Game and Fish Commission (AGFC) at elementary, middle and high schools throughout The Natural State.
Alpena High School took second place in the high school division with a strong 3,276 finish, while Cabot High School posted an impressive 3,259 to take the third-place trophy. The rankings for other area schools included Valley Springs 4th, Omaha 10th, Marshall 15th, and Jasper 23rd.
Last year, Bergman's archers fell only two points short of taking the state championship in a tight battle with Valley Springs High School. Their score not only outpaced the rest of the field, but topped their result from last year by 25 points. Logan Wilkinson, a Bergman 11th-grader, placed second in individual rankings scoring 286 points out of a possible 300.
Curtis Gray, Archery in the Schools coordinator for the AGFC, said all of the scores improved this year and the competition level has hit full stride.
In addition to team rankings, each archer's score was tallied individually and the top archers in each division were awarded special prizes for their outstanding achievements.
The AGFC's Archery in the Schools Program teaches students the sport of archery using modern compound bows that will fit a wide range of users. Teachers and other school staff learn from the AGFC's archery instructors how to bring this sport to their students and offer them an alternative sport that children of nearly any size and ability can enjoy.
Visit www.agfc.com/ais for more information about Archery in the Schools and a complete list of team and individual scores.