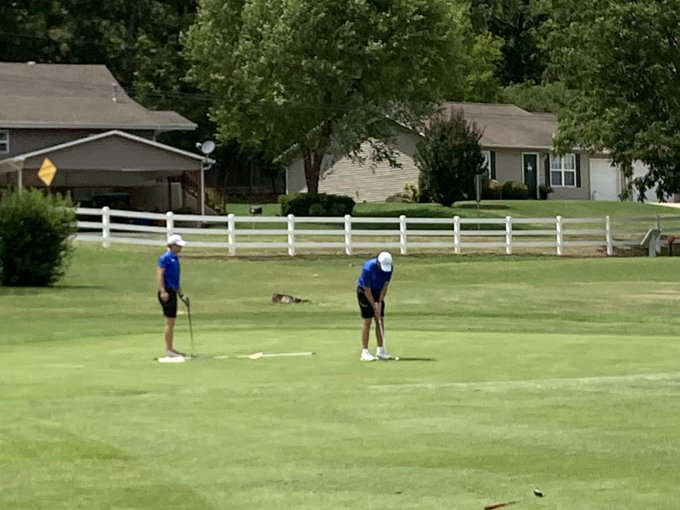 Harrison Golf Photo courtesy Joel Wells
While most high schools in the region are getting ready to start preparations for the new season, schools in Arkansas are already competing on the golf course.
Harrison is among the schools that began their 2022 Golf Seasons this week. On Monday and Tuesday, the Goblins were part of the field in the annual opening tournament in Mountain Home with the Goblins taking 5th and the Lady Goblins 11th in the team competition.
On Wednesday, both teams hosted Bergman at the Harrison Country Club. Owen Styles and Carter Ayers shared mentalist honors with 39 for the Goblins while Brynne Binds was mentalist for the Lady Goblins shooting 48.