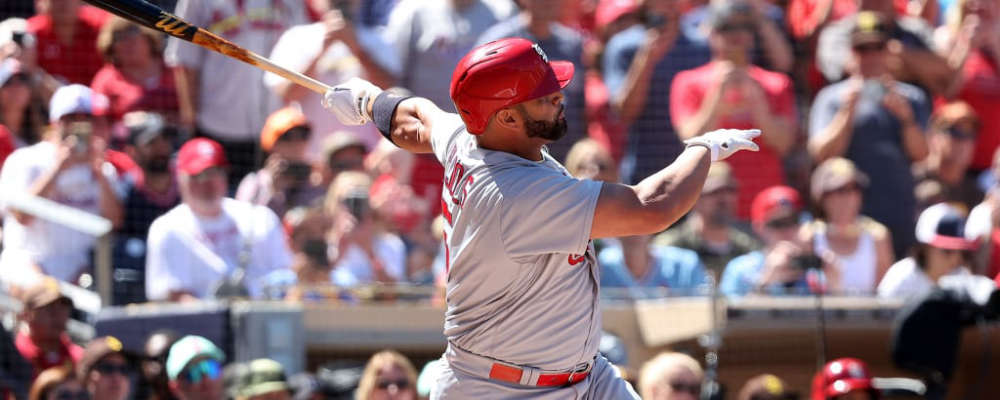 Picture courtesy St. Louis Cardinals Website.
Albert Pujols becomes only the fourth player in Major League Baseball history to hit 700 home runs after launching two home runs in the St. Louis win at Los Angeles Friday night.
The game, heard on Harrison's Original KHOZ, turned out to be a Cardinal rout as they ran by the Dodgers 11-0. Pujols accounted for the first five Cardinal runs of the ballgame with a two-run homer in the third inning followed by a three run shot in the fourth.
Pujols now joins Barry Bonds, Henry Aaron, and Babe Ruth, as the only Major League Baseball Players to hit 700 career home runs.
The Cardinals Magic Number to clinch the National League Central Division is four as they continue their series in Los Angeles tonight with the game and all remaining Cardinal Regular Season and Postseason Games airing on Harrison's Original KHOZ 94.9